Product Required: Split Face Walling
Location: Lincoln
Project: Small Development
The Private Developer had acquired this brownfield site; a compact parcel of land within a sensitive area of this popular village on the outskirts of Lincoln.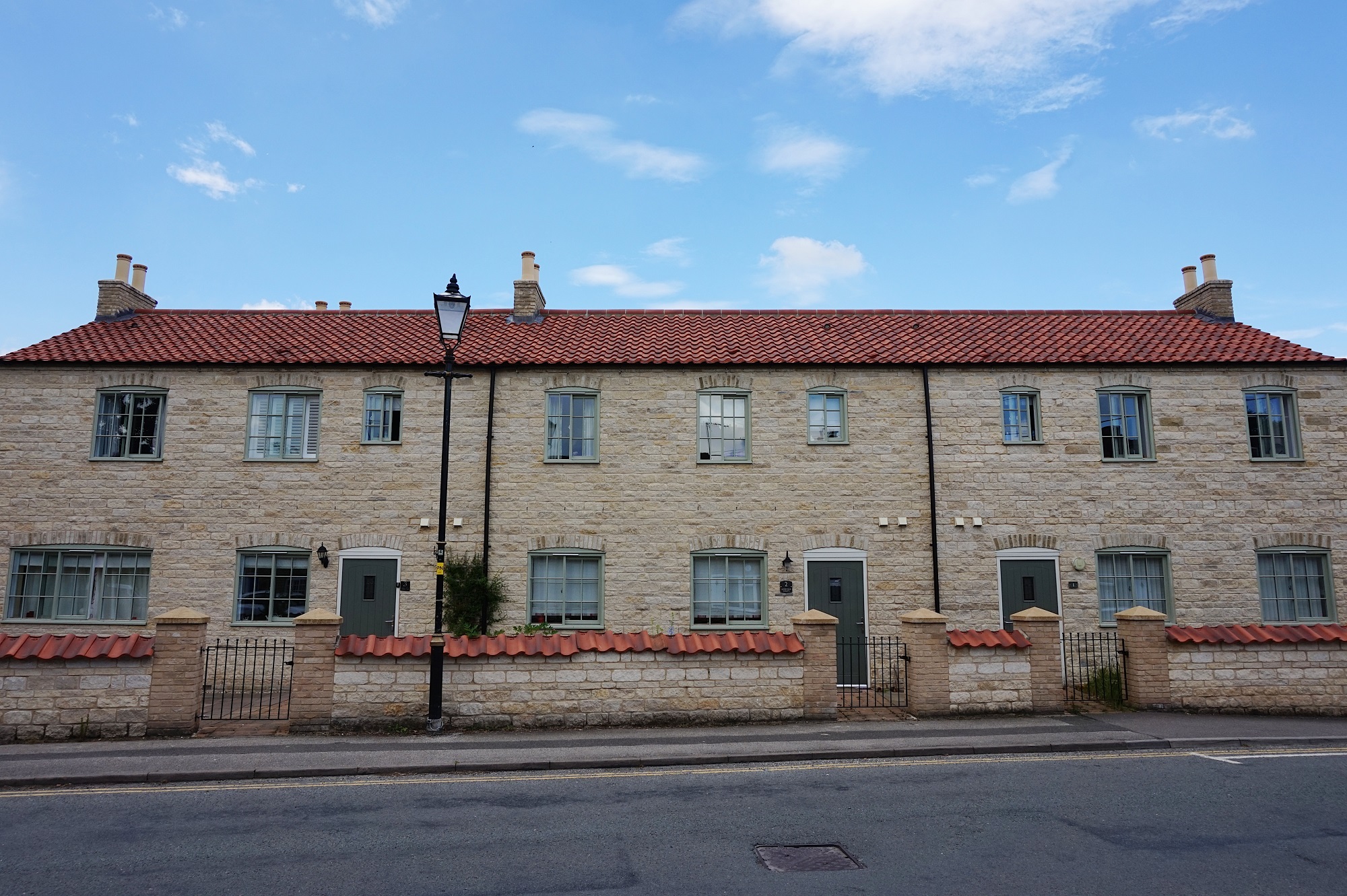 This project was a development of cottage style terraced properties.
We supplied our Split Faced Walling Stone in all four of the common sizes (65mm. 90mm, 115mm & 140mm) but in a specific blend of colours. 
We processed and then tumbled a mix of our different stones to achieve an aged, multi-toned effect more suited to the area.