Our work with lincoln cathedral
Masonry is an age-old craft that has been passed down through the centuries; At its heart, it is about creating something beautiful and enduring from natural materials and something Hanbeck Natural Stone specialises in.
Our stone is prime masonry grade material and due to this we are proud to have been involved in the continued restorations at Lincoln Cathedral, one of the most iconic buildings in England. It's one of the most significant and imposing cathedrals in the UK, with a long and fascinating history.  We are thrilled to have played a part in its creation, and we hope that you enjoy looking at it as much as we enjoyed being involved.
A project we are particularly proud to be involved with was the 'Blessed Virgin Mary of Lincoln' which was dedicated in Lincoln Cathedral by the Rt Revd Christopher Lowson, Bishop of Lincoln on 31st May 2014. 
Icon Carver Aidan Hart created this 7ft tall, stone carving of the Christ and the Virgin Mary from a single block of Lincolnshire Limestone, of which we were honoured to donate.
'Mary' is one of the largest works commissioned by the Dean and Chapter since The Reformation in the 1500's. 
If you find yourself visiting Lincoln and the Cathedral then you will find the sculpture sitting in a chapel at the East End of the Cathedral, looking down the length of the magnificent South Aisle.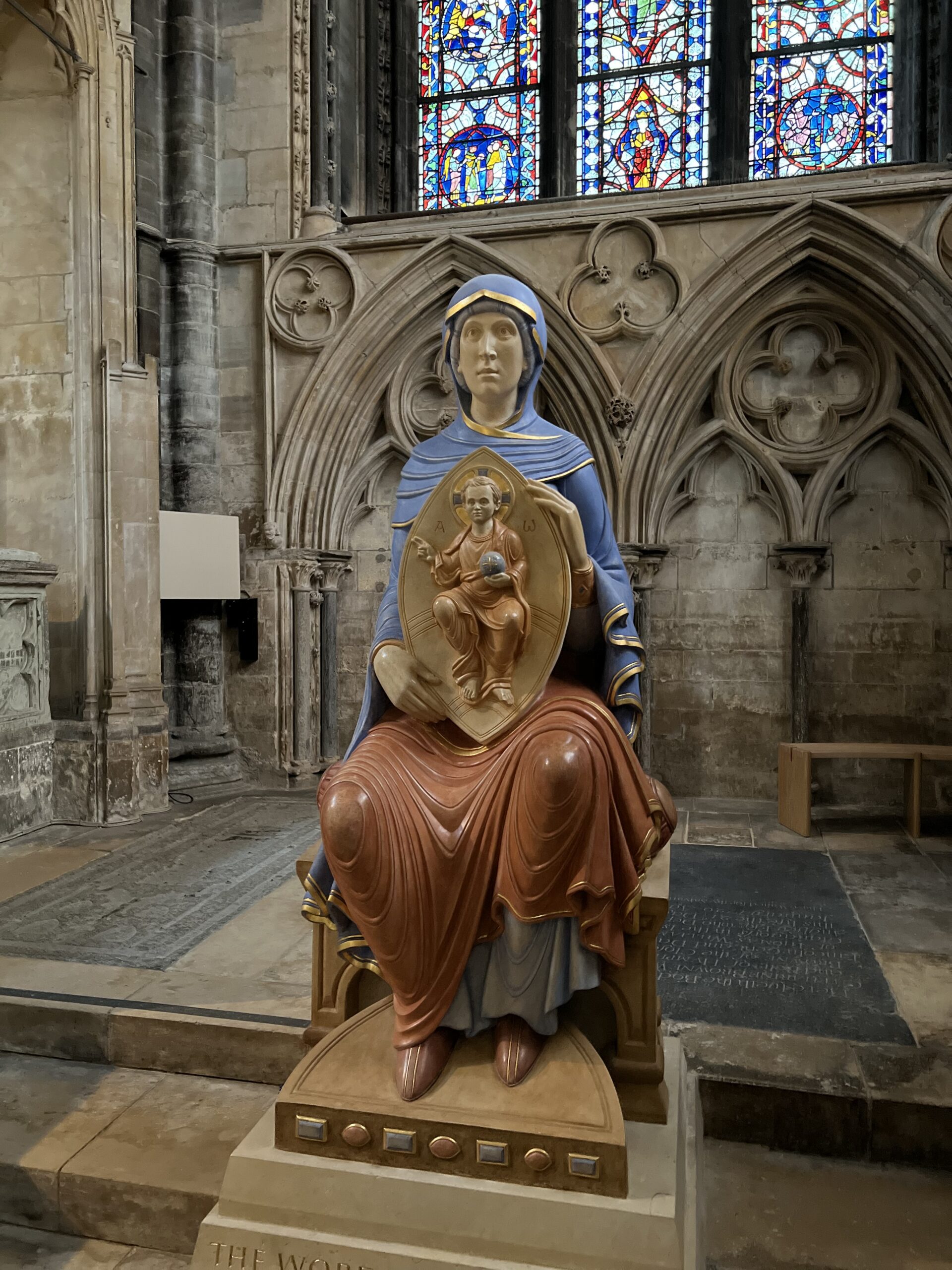 Blessed Virgin Mary of Lincoln
CONTACT US!
If you are working on a masonry project or simply just require a quality stone product, then please get in touch with our team.